About Us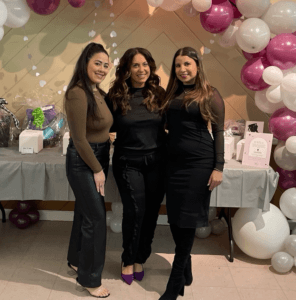 Porter Realty Boutique sets itself apart by delivering personalized service, with special attention to detail, exceptional 'on-trend" marketing, and expert knowledge of the neighborhoods served. As a client, you can expect top-notch representation on every transaction from a quaint condo to a high-end luxury estate, and everything in between. We are dedicated to our client's needs and satisfaction, providing a concierge and intimate boutique-style environment. Providing a smooth and seamless transaction is always a top priority.
Shari Porter, Broker/Owner and Founder of PRB, is a licensed Real Estate Broker serving Rockland and surrounding counties. She is consistently a top producer, receiving both local and national awards year after year. Shari is on a mission to make an impact on the world of real estate. She has more than 20 years of experience collectively in real estate-related industries, beginning in the public sector and not-for-profit work, where she was a Nationally Certified Homeownership, Mortgage, and Foreclosure Prevention Counselor, as well as a Federal and State Grant Writer. For many of her years serving the community, she led a housing rehab program and helped execute an energy efficiency program, focusing on the underserved and senior communities of Rockland County. Her passion for real estate and homeownership led her to become a Licensed Salesperson in both New York and New Jersey, and consistently one of Rockland's top agents.
In 2016, Shari founded the Rockland Women's Society, a women's business referral network helping women build each other's businesses and mentoring those just beginning. She continuously offers internships to local Community College Students who are seeking valuable business credits with a passion for the real estate industry. She was inspired to marry her passion & expertise in "all things real estate" and the "nonprofit housing community" and founded the Porter Realty Boutique.
---
Mission Statement
Big firm experience with boutique firm service…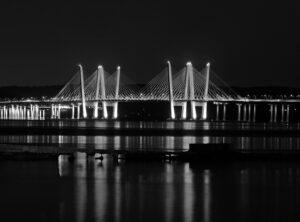 Porter Realty Boutique was founded on the love and passion of both the nonprofit housing sector and the real estate industry as a whole. This creative company is a long-time dream of ours; to merge providing innovative, modern, and proven successful techniques for buyers, sellers, and investors, with a mission for helping local families experiencing a housing-related hardship. With deep roots and expertise in the nonprofit housing sector, we provide free real estate-related counseling, soup to nuts, at no cost to the client, EVER. As a way to give back to the community and help those in need, we launched the "Do Good Get Good Program" where a percentage of every client commission is donated towards helping with a housing-related crisis.
Another mission is to lead in the movement of home protection. With a strong professional background in both self-defense and home security, our boutique provides an invaluable service to every client(including household members of all ages) that desires to learn both home protection and/or self-defense, at no additional cost, through our "Porter Protection Program".
We take great pride in helping to build and support our local community by connecting our clients to other local professionals necessary to complete a successful real estate transaction. Some of these connections include mortgage professionals, attorneys, home inspectors, engineers, licensed contractors, local handymen, financial advisers, and many more… Additionally, to help support our small brother and sister community business owners, we are committed to advertising and promoting them…and invite you to browse "Porter's Picks" for a variety of valued area professionals.
Porter Realty Boutique is a community! It's a movement! GET ON THE BUS!
---
Contact Us